I can hardly believe today we have seen the start of May! The days and weeks are slipping past so quickly – to think it is now 6 weeks since we have seen most of our children and families. We are very much missing you all and hoping we can return to school soon. I hope that in spite of the time that has passed, you still feel connected to the school community. I am delighted to see our pebble garden slowing growing by the front gates to school. I have been to school a few times over the last week and each time have been able to spot a new addition or two! Thank you to all those who have placed a pebble. If you haven't done so already, please do next time you are passing on your daily exercise.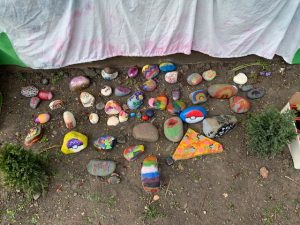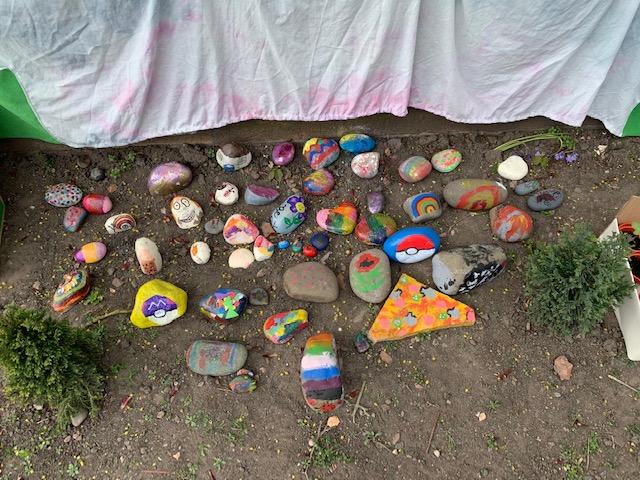 There can be no doubt that times such as these can bring out the best in people as they search for ways, big or small, to help make a difference to the lives of other people. Thank you to all the members of our community who are doing their bit to help others. Thank you to all the Birches children who this week have got involved with Mrs Sehra's Letters of Kindness project. It is heartwarming to think that the efforts of our children will help brighten the day for some vulnerable members of the community. Thank you Mrs Sehra for coordinating this project. During the first week of our school closure, our Key Worker children wrote 'Postcards of Kindness' which were sent off to a care home Mrs Mogey linked with. This week we have started to receive the first replies from these which Mrs Mogey will take into school to share with the children.
At a time where there is a lot of sadness and worry in our world, it is important to count our blessings and take the chance to share happy news. I have been delighted to receive word over the last few weeks that two of our families have welcomed new additions – a little boy and a little girl! We'd like to send huge congratulations and cannot wait to welcome them into the Birches family soon!
I hope you all have a lovely weekend.
Stay safe.
Mrs Ferretti.