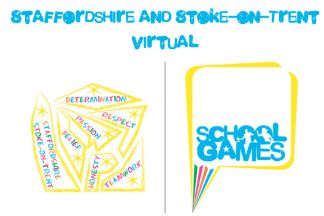 Calling all children from Reception to Year 4!
South Staffordshire School Games have shared the following challenges with us. We would love you to take part and represent our school. Each challenge is a series of 5 activities. You may choose to take part in an individual challenge or perhaps all 5!
Challenge 1: Bunny Jumps – How many bunny jumps over a bench or stool can you complete in 60 seconds?
Challenge 2: Fast Feet – How many times can you dribble a ball around a marker and back in 60 seconds?
Challenge 3: Socks in the Box – How many socks can you pair up and put in the box in 60 seconds?
Challenge 4: Step Ups – How many times can you step up and down a step in 60 seconds?
Challenge 5: The Plank – Can you hold the 'plank' for 60 seconds?
For more information on the challenges and to participate, please fill in the following form by Thursday 11th June at 4pm: https://forms.gle/8U58aM1SBnEDcbwcA. Results will be shared with participating schools the following Monday. All participants will receive a participation certificate.
I would love to hear if you have taken part (shulme@birches.staffs.sch.uk).
Watch out for the next competition – Go Birches!