Please see below to find out what's been going on in Nursery!
Proud Peacocks- "I am proud of what I do"
Lego Challenge Day 1- Build a house. 
                    Connor                                               Riley                                               Elsie                                           Frankie G
                                                                                           Ivy                                        Beatrice                                        Annabelle
 Day 2 Lego Challenge- Build a boat that floats. 
Ellie didn't want to let waiting for her Lego delivery stop her with this challenge. 
 Day 3- Lego Challenge- 'Build a wild animal'.  Can you build a safari?
                                                                                                     Mrs Mogey                                              Riley- 'Lego sheep'
Lego Challenge day 4- Build a castle. 
                                               Riley is certainly flying with the Lego challenge.            Elsie has built a fabulous castle fit for a king.           Freya has had brilliant time building her ice castle. 
      Connor's castle!!!                             Olivia used her imgaination and built a "little castle".         Louie's Lego castle challenege                   Chayton's Castle!!!!       
 Click here more information about the benefits of Lego and to see my own challenge success!!!
Lego Challenge Day 5- Build a hotel
Bookings now being taken to stay at the luxurious 'Haddons Hotel'.    Jacob was extremley proud of his Lego model.          Riley joins in with the newly built hotel chain in Codasll.    
 Lego Challenge Day 6- Build with eyes closed for 5mins- Lets see what magic creations your hands come up with!!!
                                                                                      Well Done Connor. He rose to the challenge and look at his achievement!!!            Well done Chayton- Super effort
Lego Challenge Day 7- Build a rainbow. 
Eryn you have been super creative with your rainbow.                WOW Chayton. A Brilliant Rainbow
 Lego Challenge Day 8- Build with only 100 pieces!!! Challenge count them out first!!
Carter was super speedy with his 100 Lego piece model.                 Frankie is enjoying the Lego challenges. 
Lego Challenge Day 9- Build a whale. 
Fantastic Carter. 
Creative Chameleons – "I have my own ideas"                                  
             Connor and his tiger painting.                         Annabelle's rainbow spiral using super scissors skills.                 Mia's magical rainbow sprial.       Ellie has been creative with her playdough 
               Firdaus' important message to share.            Olivia has been practicing her scissor skills.                           Jocob has his own ideas!!!                   Frankie is creative with his scissor skills. 
A very creative rainbow spiral. Well done Louie.      Joe has his own ideas. Rainbow stones!!!                                                                               
I Know Rhino- "I play with what I know"
III

k

nowI

 
I                                    
                                           Annabelle takes care of her chickens.               Frankie has made jurrasic world with his dinosaurs.                Eryn has been busy building with her Lego 
Frankie explores his passion for numbers.         Beatrice has cleverly used her magntic letters for her name. 
Got for it Gorilla- "I will have a go" 
 Ivy having a go at archery. Our very own Merida!!!              Ivy has a great go at building a tall tower.          Olivia and her brother are having a go at completing the Joe Wickes PE workout.
Zumba kids is so much fun!!
Nursery RAINBOW scavenge is underway. Lots of colourful objects located.
Go for it Gorilla's! I hope the music helped? Mission Impossible– Made Possible
          Elsie                   Ellie                  Riley                                 Eryn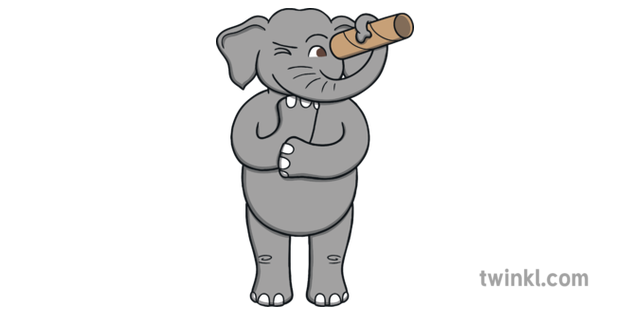 Exploring Elephant- "I am an explorer"
Elsie completes her indoor scavenger hunt.                  Another successfull indoor scavenger hunt, well done Jacob.            Connor completed his scavenger hunt- well do
Jacob is safely exploring on his bike.               Annabelle and her sister have been explroing on their daily walks.
Slinky Linky Snake- "I can make links"
Freya inspired our Field to Fork challenge. 
      Freya is busy making links with her food.            Elsie has started growing vegetables and flowers.      Beatrice has embraced our field to fork challange.
Annabelles field to fork challenge. Growing fennel!!!       Joe has started his little field. Growing seeds for all to see.      More field to fork from Freya!!
Concentrating Crocodile- I join in and concentrate
 Bobby enjoys joining in with Go Noodle- Superheroes Unite       Ellie shows her super concentrating skills and creativity as she builds with lots of different resources. Well Done Ellie
Louie is concentrating on his engineering skills. Building a motorbike.  Super scissor skills and wonderful concentrating from Freya.       
Joe and his little sister Isla are concentrating during a cosmic yoga session. 
Warning!!!! If you scroll down you will see our
marvellous mark makers, creating cool and amazing art through the marks they make. 
Mark Making in Early Years- Click for information
Click for- Pencil Grip Infromation
Click for- Mark making Patterns
Nursery still loving mark making whilst they are at home. There are lots of differnt ways to experiment with making marks, develop our pre-writing skills, securing our pencil grips, crossing the midline and having fun through creativity and openended activities.  
 Freya is busy writing her numbers in the sunshine.           Ellie has worked hard writing numbers on her clock picture.         Frankie is enjoying the sun on his face whilst writing.        Mia has worked hard writing her phonics sounds. 
                                        Elsie enjoys writing her phonics sounds on the fence.        Riley has been doing great with his phonics writing           Jacob has been doing some super mark making at his easel.    Louie with some phonics mark making.      
Carter has a marvellous mark making idea.
He is drawing rainbows whilst out on a walk.                                                                  Ivy models her lastest fashion piece. Mark making with a decorative design.
Joe has worked well to on developing a secure pencil grip!!!
He has also experimented with some interesting mark making tools.                                         Freya is creative with her mark making. Numerals on a clock and rainbows on the path!!
Ellie was inventive as she drew her writing patterns in flour.         Well Done Isabelle- Setting up her cafe, using mark making to write sign and menus. 
                         Jacob takes part in some marvellous mark making, writing his name and numbers.           Well done Riley- super effort.           Jacob mark making in his sand pit and                                                                                                                                                                                                                                  using two hands togther. Brilliant effort- keep it up. 
Creative thinking, making links, concentrating, taking a role in their play and being proud of their accomplishments. Lots of wonderful Charcateristics of Effective Learning with our mark making.   
More News to share… 
MRS MOGEY was busy on Thursday whilst the sun was shining. Washing our beautiful dresses and giving the 'Birchy Bears' a much needed bath. Perhaps some of your teddies and dolls could take a bath whilst the sun is shining down on us. 
 Disney princess, spanish dancer, fire fighters and paramedics now all have fresh clean clothes!!!!   
 Birchy Bears needed a bath and are now loving the breeze on their fur.